Search over 450 titles and 1.2 million pages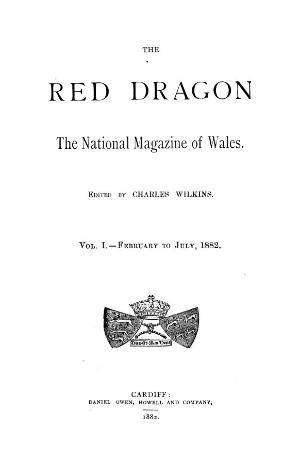 Red Dragon
A monthly literary and general periodical that published articles on Welsh history, biographies and poetry. The periodical was edited by its founder, the historian Charles Wilkins (Catwg, 1831-1913) until June 1885 and subsequently by James Harris. Printed by Daniel Owen and Company, Cardiff. Associated titles: Chwedlau, being the Christmas number of The Red Dragon.
Publication Frequency: Monthly
Publication Language: English
Publication Location: Cardiff
Publisher Details: Daniel Owen, Howell and Co.
First Available Issue: 1882
Last Available Issue: 1887