Search over 450 titles and 1.2 million pages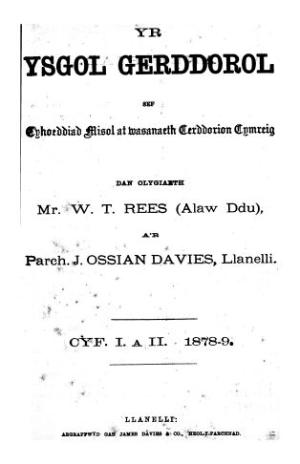 Yr ysgol gerddorol
A monthly Welsh language music periodical with an emphasis on sacred music. The periodical's main contents were articles on music and musicians, reports from musical competitions and eisteddfodau, poetry and pieces of music. The periodical was edited by the musician William Thomas Rees (Alaw Ddu, 1838-1904) and the minister and author John Ossian Davies (1851-1916).
Publication Frequency: Monthly
Publication Language: Welsh
Publication Location: Llanelli
Publisher Details: Argraffwyd gan James Davies and Co.
First Available Issue: 1878
Last Available Issue: 1880