Search over 450 titles and 1.2 million pages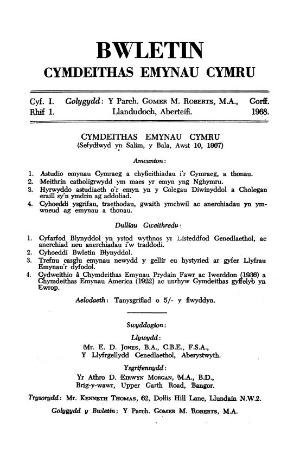 Bwletin Cymdeithas Emynau Cymru
Bwletin Cymdeithas Emynau Cymru ["bulletin of the Welsh hymn society"] includes critical studies of hymns and hymn-writers, with some book reviews; it also includes society notes. It is in Welsh throughout.
Publication Language: Welsh
Publisher Details: Cymdeithas Emynau Cymru was founded in 1967 to promote the study and use of Welsh hymns and hymn-tunes.
First Available Issue: 1968
Last Available Issue: 2003