Search over 450 titles and 1.2 million pages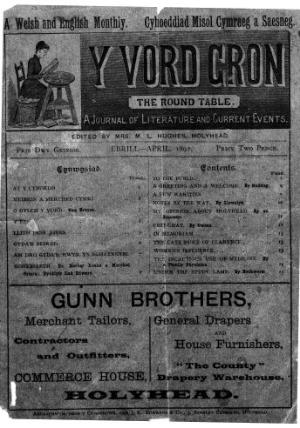 Y vord gron
A monthly bilingual general periodical circulating in the Holyhead area. The periodical's main contents were local news, articles on general subjects, serial stories and poetry. The periodical's editor was Margaret Louisa Hughes (d. 1931).
Publication Frequency: Monthly
Publication Language: Welsh, English
Publication Location: Holyhead
Publisher Details: J. R. Edwards & Co.
First Available Issue: 1892
Last Available Issue: 1892