Search over 450 titles and 1.2 million pages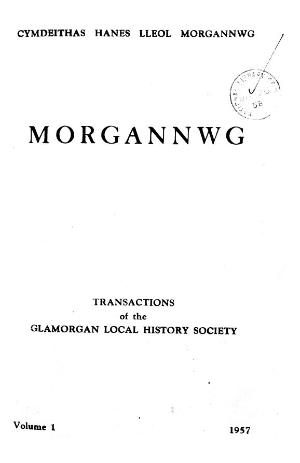 Morgannwg transactions of the Glamorgan Local History Society.
Morgannwg is an English-language historical and archaeological scholarly journal, published annually, containing historical essays, archaeological reports and book reviews. It also contains society notes and meeting reports.
Publication Language: English
Publisher Details: The Glamorgan Local History Society / Cymdeithas Hanes Morgannwg was founded in 1950, to promote the study of the history of the county of Glamorgan; in 1966 it changed its name to Glamorgan History Society. It has published Morgannwg since 1957.
First Available Issue: 1957
Last Available Issue: 2004