Search over 450 titles and 1.2 million pages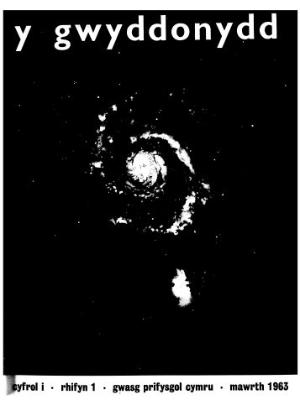 Y gwyddonydd cylchgrawn gwyddonol.
Y Gwyddonydd ['the scientist'] was a Welsh-language journal containing articles, reviews and news items on scientific topics. It was published between1963 and 1996.
Publication Language: Welsh
Publisher Details: Y Gwyddonydd was published by the Univeristy of Wales Press.
First Available Issue: 1963
Last Available Issue: 1996