Search over 450 titles and 1.2 million pages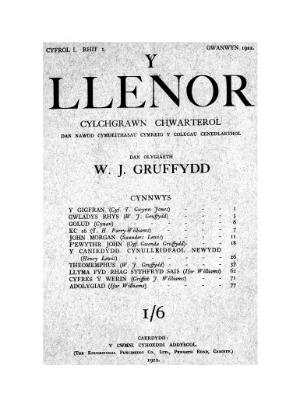 Y Llenor cylchgrawn chwarterol dan nawdd cymdeithasau Cymraeg y colegau cenedlaethol.
Y Llenor ['the reader'] was a quarterly Welsh-language literary journal containing essays, fiction, poetry and reviews. It was published from 1922 to 1955.
Publication Language: Welsh
Publication Location: | 1922- 1955
Publisher Details: Y Llenor was published by Hughes a'i Fab, Wrexham on behalf of the Welsh societies of the University Colleges of Wales, and edited by W.J. Gruffydd.
First Available Issue: 1922
Last Available Issue: 1955