Search over 450 titles and 1.2 million pages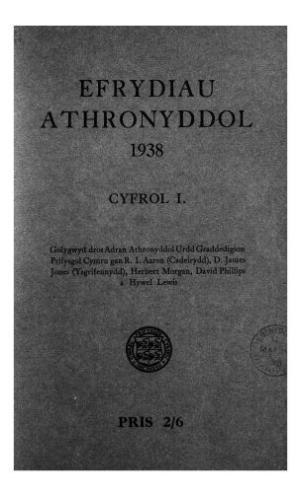 Efrydiau athronyddol
Efrydiau Athronyddol ['philosophical studies'] is published on behalf of the Philosophy Section of the Guild of Graduates of the University of Wales. It contains philosophical papers, book reviews and obituaries. Its contents are in Welsh throughout.
Publication Language: Welsh
Publisher Details: The University of Wales Press was established by the University of Wales in 1922.
First Available Issue: 1938
Last Available Issue: 2000