Search over 450 titles and 1.2 million pages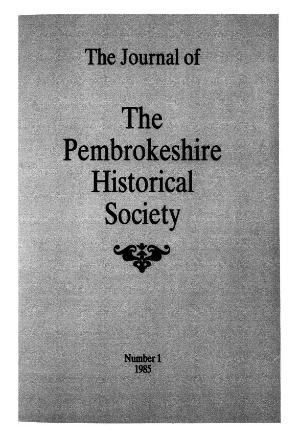 Journal of the Pembrokeshire Historical Society
The Journal of the Pembrokeshire Historical Society was the successor to The Pembrokeshire Historian, and is an annual English-language local history journal with academic and general articles on historical and archaeological topics. It was published from 1985.
Publication Language: English
Publisher Details: In 1983 Pembrokeshire Local History Society merged with the Pembrokeshire Record Society to form the Pembrokeshire Local History and Record Society, later re-named Pembrokeshire Historical Society.
First Available Issue: 1985
Last Available Issue: 2005