Search over 450 titles and 1.2 million pages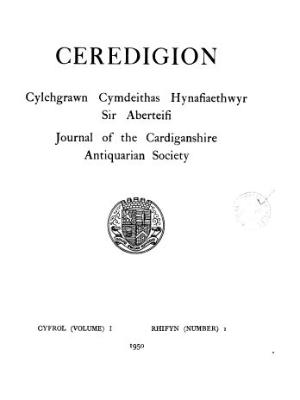 Ceredigion : Journal of the Cardiganshire Antiquarian Society
In 1951 Ceredigion: Journal of the Cardiganshire Antiquarian Association started. In 2002 it was renamed Ceredigion: Journal of Ceredigion Historical Society. It contains historical articles and book reviews. It includes society notes. It is mostly in English but there is some Welsh-language content. It was published between 1951 and 2002.
Publication Language: English
Publisher Details: Cardiganshire Antiquarian Association was founded in 1911 to promote the understanding of the history and archaeology of the county. In 2002 it became Ceredigion Historical Society.
First Available Issue: 1950
Last Available Issue: 2001